Tonya Crommes, PreK Teacher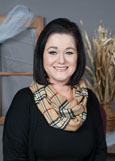 Miss Tonya has enjoyed teaching little humans in the Puyallup area since 2007 and joined Celebration Friends in 2014. Tonya applies her degree in Early Childhood Education to ensure that each child she instructs develops physically, intellectually, emotionally, and socially. When Tonya is not busy teaching tomorrow's future she relishes her time spent with her husband and family, being her son's #1 fan at all of his baseball games, getting her hands dirty in her vegetable garden, and kayaking/camping in the beautiful Pacific Northwest.
Email Tonya to learn more about Celebration Friends Preschool, to register or to schedule a tour.