Barbara McGinnes, Preschool & PreK Teacher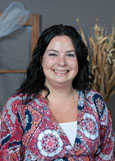 Miss Barbara has been with Celebration Friends since 2011 and teaches morning and afternoon classes of Preschool and PreK.  Her days are filled with the wonderful sights and sounds of 3, 4 and 5 year olds.  She loves them and they love her!
Email Barbara to learn more about Celebration Friends Preschool, to register or to schedule a tour.