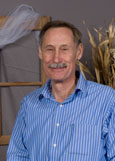 As a graduate of Pacific Lutheran University in Washington and Luther-Northwestern Seminary in St. Paul, Minnesota, Paul Freese knows the Bible. With his knowledge of Greek, ancient history and love of archeology, he paints the stage for the scriptures to come alive in Bible studies and sermons. Pastor Paul lives and works in the same neighborhood as his congregation. He is an engaging speaker, often relating humorous situations from his own life and current events to our weekly lessons. As the biggest kid in our church instigating water balloon fights at church picnics or hammering nails with our youth group in Tecate, Mexico, he makes church fun. Our congregation has been blessed with his presence since 1992. He and his wife, Patty, a public school teacher, have been married for over 30 years and they have four adult children. He enjoys sailing, gardening, biking and archeology. If you would like to speak personally with Pastor Paul you can email him to set up a time to meet.
Our parish administrator, Jill Westwood, keeps us all on task. Organized, knowledgeable and friendly, she is the backbone of our ministry. Jill has been serving Celebration since 1997. In addition, we at Celebration look forward to hearing her musical gifts during weddings and on special Sundays. Stop by and meet Jill in the church office Monday-Friday. Jill has a degree from Pacific Lutheran University. In her free time, she enjoys singing with the Symphony Tacoma Voices, Lyrica Ladies Ensemble of Puget Sound and with her duet partner in their ensemble "Hands and Voices", plus she is active on weekends with the Tacoma Youth Chorus.
Jill is happy to answer any questions you might have regarding Celebration or our preschool, email Jill or call today to schedule a tour.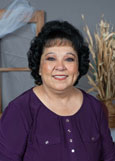 As leader and teacher of this 20 plus year ministry she has introduced thousands of three to five year old children to their first school experience. She helps to prepare them socially, academically and physically to succeed in the first grade and learn to love school. How good is that? She does this with kindness, devotion and encourages her staff to do the same. When she isn't in school she enjoys family time with her husband and children playing out doors and going to museums.
Email Vera to learn more about Celebration Friends Preschool, to register or to schedule a tour.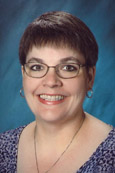 Cara has conducted and led our choirs and guest musicians to enrich our church worship with her musical vision for over fifteen years. She earned her Bachelor's of Music Education from Pacific Lutheran University, a Master's in Educational Technology from Walden University, and teaches middle school choir, general music and ukulele as well as serving as her school's web editor and Facebook administrator. She is a member of the Washington Music Educator's Association, the National Association for Music Educators and the American Choral Director's Association. She enjoys spending family time with her husband Erick and two sons, Tristan and Riley.
Email Cara today if your would like to learn more about choir and music at Celebration.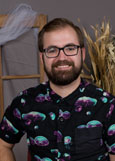 Nathan was born and raised in the Pacific Northwest, in Auburn WA. He has his Bachelors in Fine Arts from Pacific Lutheran University. Nathan married his wife, Chandra in October of 2015, and they are expecting their first child in early February. At his last church in Auburn, Nathan was the volunteer youth director for four years. He started here at Celebration Lutheran in September of 2017 as Director of Youth and Family Ministries. He especially enjoys getting to know the youth and their individual personalities, and building an environment where they feel they can be themselves. He looks forward to growing, learning, and bringing excitement to Celebration Lutheran and the youth and family ministry program. Nathan is an artist and a potter, and has an impressive comic book collection. Nathan loves a good "dad" joke, and gets great joy from getting to know as many people as he can! email Nathan today if your would like to learn more about Youth and Family Ministries.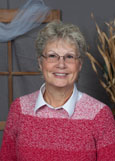 Office Assistant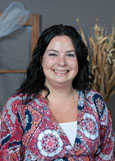 Miss Barbara has been with Celebration Friends since 2011 and teaches morning and afternoon classes of Preschool and PreK.  Her days are filled with the wonderful sights and sounds of 3, 4 and 5 year olds.  She loves them and they love her!
Email Barbara to learn more about Celebration Friends Preschool, to register or to schedule a tour.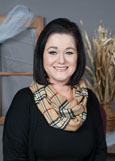 Miss Tonya has enjoyed teaching little humans in the Puyallup area since 2007 and joined Celebration Friends in 2014. Tonya applies her degree in Early Childhood Education to ensure that each child she instructs develops physically, intellectually, emotionally, and socially. When Tonya is not busy teaching tomorrow's future she relishes her time spent with her husband and family, being her son's #1 fan at all of his baseball games, getting her hands dirty in her vegetable garden, and kayaking/camping in the beautiful Pacific Northwest.
Email Tonya to learn more about Celebration Friends Preschool, to register or to schedule a tour.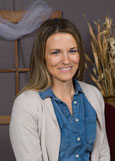 Miss Tristin has been on staff since September 2016 teaching two classes of our 3-4 year olds in Preschool!  Tristin is a current Celebration Friends mom and mother of two Alumni!  Tristin and her husband, Steve, are the creators of North Pole at the Fair.   Its a wonderful and fun Christmas Paradise for kids of all ages. 
Email Tristin to learn more about Celebration Friends Preschool, to register or to schedule a tour.